Sunnybrook's Family Navigation Project (FNP) is the incredible program that is receiving funding from the Luce Initiative in our inaugural year. With our assistance more families will be able to access FNP's ground breaking support and get the help they need – now.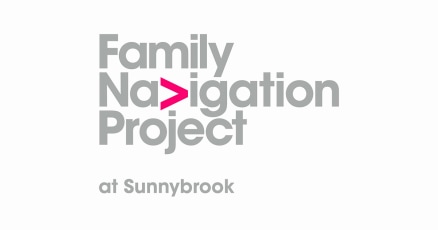 Ensuring no family feels lost in the mental health and addiction system
Developed by families for families, Family Navigation Project (FNP) at Sunnybrook is a 100% donor funded program that guides families through the complex mental-health system. It is the first-of-its-kind and the largest navigation program in Canada that improves access to and transition through the mental health care system.
As Dr. Anthony Levitt, Founder of FNP, says: "The entire family can be in turmoil when a child is in crisis." 
Finding the right help for a child struggling with mental health can be confusing, terrifying and isolating. With a team of professionals, our family navigator was able to guide me, counsel me and support me throughout the process, and through some of my darkest moments.
Who FNP Helps
FNP helps families who have a young person (aged 13-26 years) suffering from mental health or addiction issues find the help they need when they need it.
How FNP Helps
The FNP partners families with professional navigators – clinically trained health professionals – who are knowledgeable about the services that exist, and become allies in guiding families toward the right care at the right time. 
Connect
Join our community and stay up-to-date on our progress.
You can opt-out at any time. Need more info? Contact Us